January 6, 2022
WEST DES MOINES, IOWA — A decade after rescuing their top-ranked Tom Fazio golf course and elite private club from management companies and member-ownership struggles, three prominent Des Moines families (including one of the original developers) transferred stewardship of Glen Oaks Country Club to Concert Golf Partners. "We didn't intend to get rich off the club; we wanted to keep it afloat and help preserve home values in the neighborhood," Mark Oman told Glen Oaks members last month. After thoroughly vetting Concert Golf, Oman told members "We believe Concert Golf provides a longer-term and more secure future for Glen Oaks than we could provide."

Developed in the early 1990s on 532 acres of farmland in fast-growing West Des Moines, Glen Oaks is an award-winning gated community and country club. Glen Oaks' Tom Fazio design was named the #1 golf course in the State of Iowa by Golf Digest. From 2001 to 2012, Glen Oaks hosted what is now the Principal Charity Classic, the highest-purse event on the PGA Champions Tour at the time. Glen Oaks CC is widely considered Iowa's finest country club boasting a Championship golf course, a family-friendly aquatics center with multiple pools, a fitness center, and an elegant dining experience – the club has recently achieved the elusive member waitlist and had a record year financially with well over $10m of annual revenues.
Aside from the most exclusive clubs in America, many private clubs have at some point encountered challenges with either taking on too much bank debt, battling with a golf management company, or trying to self-fund and self-govern as a member-owned club. Prior to the families' ownership, Glen Oaks managed the trifecta.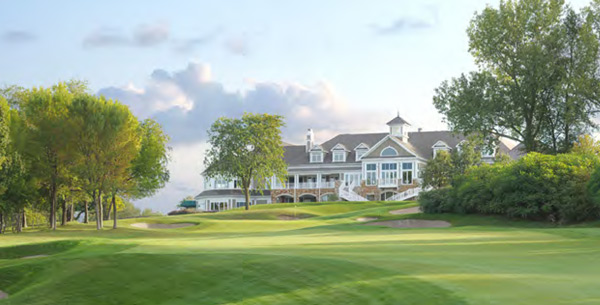 In the 1990s, the developer handed the reins to the members, whose rotating board of part-time volunteers struggled to agree on funding necessary capital improvements and a consistent vision for the club. So, Glen Oaks partnered with a large golf management company under a ground lease arrangement, hoping to benefit from their industry expertise. The members soon learned that their partner with no "skin in the game" was not aligned with their interests, allowed too many non-members to play their golf course, and did not adequately reinvest in the club. Glen Oaks terminated the lease deal and bought the club back from the management company. During the Great Recession, the member-owned club struggled to retain members and defaulted on its bank loan. Enter the Pulver, Oman and Pearson families, who were Glen Oaks residents and club members, and among Iowa's most successful business leaders. Mr. Robert (Bob) Pulver was involved in the original developer group and was the club's first Chairman of the Board in 1994.
In 2010, the three families acquired the club out of foreclosure from the bank. Immediately they went to work on a multi-million-dollar modernization of the 48,000-square foot clubhouse with the renowned Tom Hoch Design – who has been engaged by some of the best clubs in the world, including several Ritz Carlton properties. The new owners ultimately promoted head chef Jeff Strahl to General Manager and CEO, an unusual move in the club industry and a recognition of Glen Oaks' focus on culinary excellence. The owners poured millions of dollars into the club, creating a new swimming pool complex, renovating the entire golf course, rebuilding a dam, and laying new cart paths on the course. They never assessed the members, and they never took any money out of the club.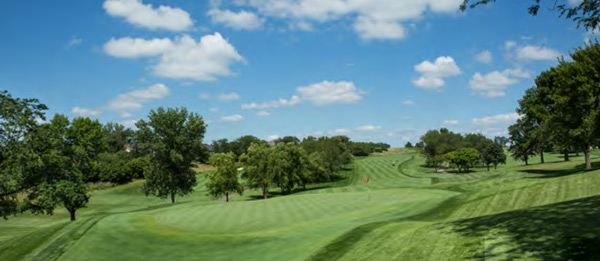 Fast forward to 2021. Oman told the membership, "When we bought Glen Oaks in 2010, we never had an exit strategy. When Concert Golf approached us, a great opportunity for Glen Oaks found us. We will all be staying in the neighborhood and continue to be members of the club. It is as special to us as it is to you." After numerous visits by the owners and Jeff Strahl to several Concert Golf clubs and after spending hours conversing with members and staff about their experience with Concert Golf, the owners reported back to the membership, "Every club was different, and Concert Golf prides themselves on retaining the uniqueness and culture of each club. They are extraordinarily well-capitalized, organized, and have agreed to meet all of our requests and expectations to protect you—our friends and members, our wonderful staff, and our continued high level of maintenance that makes the golf course and everything about Glen Oaks exceptional."
Peter Nanula, CEO of Concert Golf, said "It is rare to see the leaders of a club community step up with capital and selflessness to rescue their club and do such a wonderful job. Glen Oaks is in great shape and our objective is to continue to invest and improve the member experience." Under Concert Golf, Glen Oaks will have no bank debt, a written guarantee of no member assessments ever and the resources, buying power and expertise Concert Golf brings from owning and operating top clubs. "Glen Oaks CC is a case study in how to transition a top club from its original development to a secure long-term future," Nanula added.