February 24, 2020
Recent acquisition by Concert Golf Partners puts award-winning club on solid footing
ROSWELL, GA – If there were ever a club reflecting the changing trends of the golf industry, it's The Country Club of Roswell (CCR), a private club in this northern Atlanta suburb recently acquired by Concert Golf Partners. With more than 600 kids and a growing junior member population, CCR is the top-rated family club in Fulton County—and poised to get even better.
The club's Vision 2025 plan includes a new children's activities club, a splash pad for the kids and an adult bar at the pool, a golf simulator, new tennis court LED lights and clay court resurfacing, an outdoor dining courtyard, a refresh of the member lounge and ballroom, and a new irrigation system for the golf course. The recapitalization afforded by Concert Golf Partners will allow these projects and more to become a reality.
"With Concert Golf Partners' ownership and financial resources, the club will be operated without assessments to future members," said John Spiess, General Manager. "This fact, coupled with the planned property improvements places the Country Club of Roswell in an enviable position of strength in this marketplace."
The club's robust schedule of ongoing events, children's camps, and weekly activities is geared to all members of the family. Among the more popular pursuits are an active swim team, extensive golf instructional programs, USTA and ALTA tennis leagues that dominate 13 lighted tennis courts, along with pickleball events. In addition, CCR offers a Kid's Corner for drop-off childcare.
The 18-hole championship golf course, designed by Randy Nichols and voted best golf course in North Atlanta in 2018, is situated among rolling hills, lakes, streams and elegant homes. With Bermuda grass fairways and Champions Ultra Dwarf Bermuda grass greens, the course plays 6593 yards from the tips, but has five sets of tees to appeal to golfers at all levels. The elevation changes, mature hardwoods and pine trees, streams, ponds and lake views create a memorable golf experience.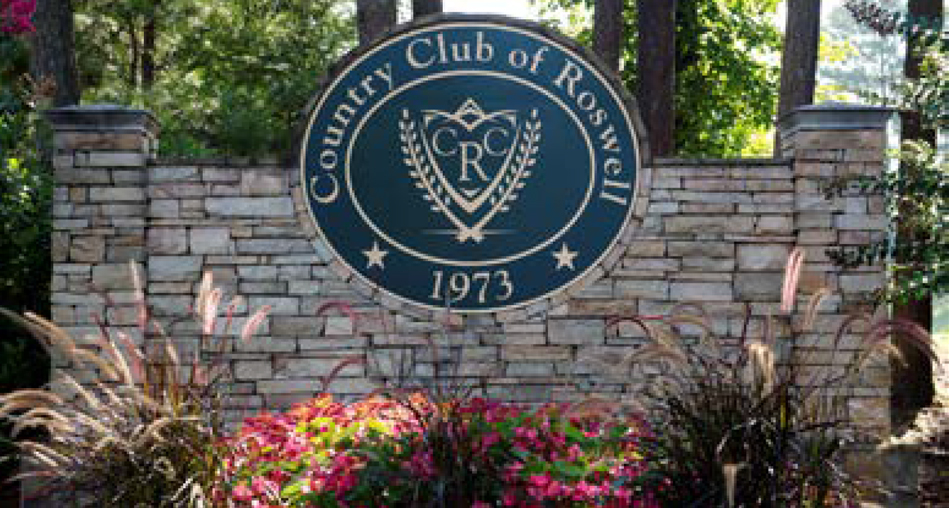 The Club offers space for intimate gatherings of up to 400 for stand-up cocktail receptions. Venues include ballroom, full clubhouse and a garden, which doubles as a popular and photogenic wedding ceremony location. The Club is perfectly situated for corporate meetings, weddings, bat and bar mitzvahs, holiday parties, family and school reunions.
"There's something to engage every member of the family at our club," added Spiess. "The best compliment we can receive from our members is when they tell us their children ask when they can go back to the club?"
Concert Golf Partners is based in Newport Beach, California, and has $250 million of long-term equity capital to invest in and upgrade large-scale private clubs located in major metro areas.
For additional information about Country Club of Roswell and membership opportunities, please contact the club at (770) 475-7800.