October 16, 2017
EAST NORWICH, NY – The Muttontown Club, a prestigious member-owned private club in Nassau County, completed its recapitalization with Concert Golf Partners, the boutique owner-operator of high-end private clubs, on October 3rd. The transaction, unanimously approved by the club's Board of Directors and by a 96-3 vote of its members, paid off the club's debt, immediately lowers equity member dues by 10-15%, injects nearly $1 million into capital projects at the club and bars any future assessments on the membership.
The Muttontown Club, in East Norwich, NY, resides on 122 acres centered around the Georgian mansion that was formerly the home of Henry Fonda, where Jane Fonda grew up.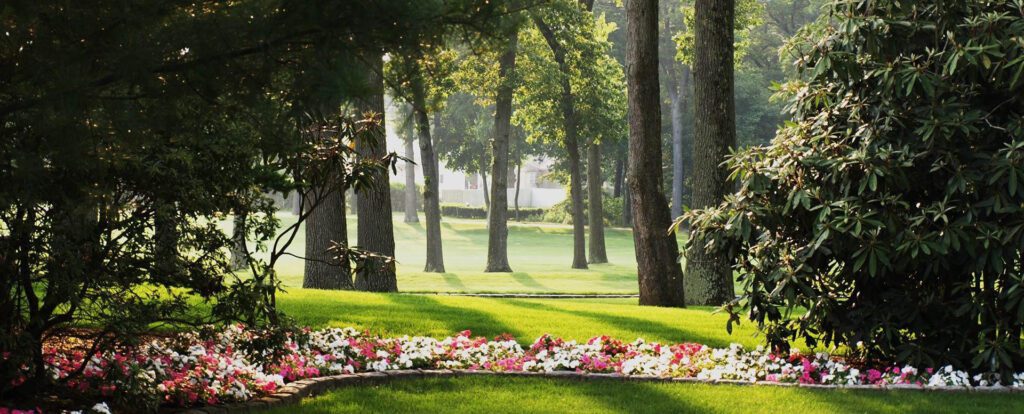 "Our club has a top-notch golf course, an historic mansion clubhouse and a very cohesive membership," explained President Rob Sherman, "but dealing with the existing debt and the continuing capital needs of an elite country club requires substantial resources. We considered many options and concluded that Concert Golf's deep capital resources and upscale private club expertise made them an ideal long-term partner for our membership."
The Muttontown Club features one of the most distinguished and superb courses on all of Long Island. The course, opened in 1962, was designed by Alfred H. Tull, a prolific designer with courses all over the eastern United States, including Bethpage's Blue and Yellow tracks. The 2 course plays 6,533 yards from the tips and has a slope and rating of 70.3/128.