July 1, 2016
WICHITA, KS – Crestview Country Club, the storied 95-year old private club in the heart of Wichita, Kansas, completed its recapitalization with Concert Golf Partners, the boutique owner-operator of private clubs, on June 30th. The transaction, overwhelmingly approved by the member owned 36-hole club's Board of Directors and its members, pays off all club debt, lowers annual member dues, injects more than $1 million into immediate capital projects at the club and bars any future assessments on the membership.
Rich High, the long time member-owned club's president, said "This partnership with Concert Golf end sour debt challenges, and ends the era of funding capital projects with member assessments." High led the 2 club's speedy recapitalization, which took only 4 months from initial contact with Concert Golf. "We just hosted our 16th consecutive Web.com Tour event at Crestview last week, and now this week our club is debt-free and our future is brighter than ever," he added.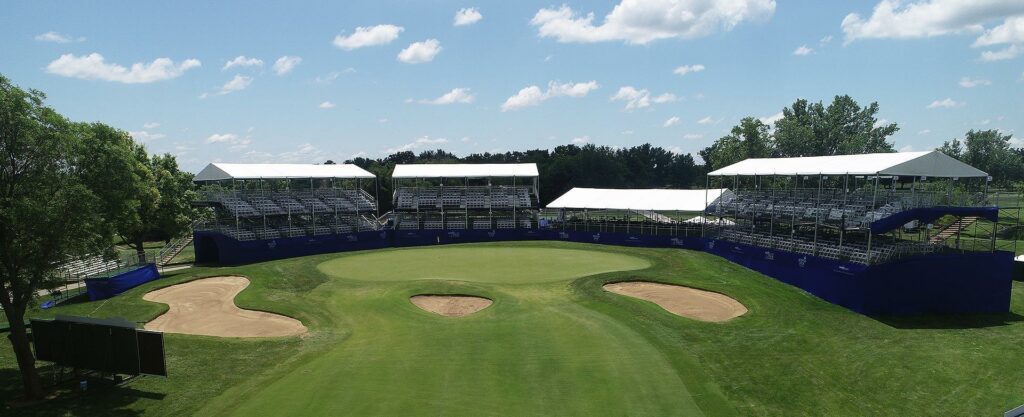 Crestview Country Club, founded in 1921, is the only 36-hole club in the state of Kansas. Both the challenging North Course, which has now hosted the PGA Tour's Web.com event for 16 consecutive years, and the more relaxed South Course, are dramatic parkland style, mature tree lined, 18-hole Robert Trent Jones designed golf courses. TheWeb.com Tour's Air Capital Classic is played each June on the North Course, which carries a slope of 131 and a 74.3 course rating from the black tees. The course measures 6,913 yards, the three-pars average over 200 yards, and water comes into play on 11 of the 18 holes. Crestview CC also boasts 10 indoor and outdoor tennis courts, an Olympic-size swimming pool, a beautiful 29,000 square foot clubhouse designed for elegant and casual dining and social entertaining, excellent cuisine, plus parties and special events for the entire family.